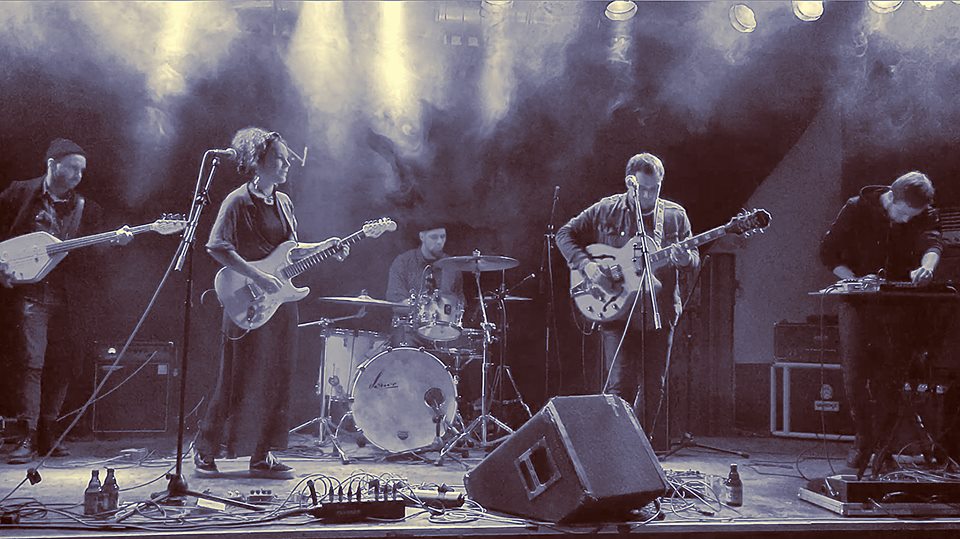 MELTING PALMS & CHILDREN OF BOREDOM
83 concerts präsentiert euch: Melting Palms (Shoegaze aus HH) und Children of Boredom (Post-Punk aus Dortmund)
Freitag 25.10
20:00 - 23:59
Konzert
83 concerts lädt euch ein zu:
Melting Palms • Shoegaze / Psychedelia • Hamburg
& CHILDREN OF BOREDOM • Indie / Garage • Dortmund
Einlass ab 20:00 Uhr,
Beginn um 21:00 Uhr.
INFOS & LINKS:
MELTING PALMS
Die fünf MusikerInnen aus Hamburg zielen mit ihrem "Echospacereverbrock" vom großen Ganzen ins Detail: vom Universum zur psychedelischen Überwindung des Ego. Sie nennen es auch einen mit "Reverb durchtränkten Mahlstrom unendlicher Umgebung, eines luziden Traumes über anti-terrestrisches Daseins". Das Debütalbum wird wie ihre EP voraussichtlich im Dezember auf La Pochette Surprise Records veröffentlicht. Noch detailverliebter arbeiten sie dabei an einer "schwerelosen Interaktion zwischen Instrumenten und Weltenraum mit Delay- und Reverb-produzierenden Effekten."
bandcamp: https://bit.ly/2YXPsnL
—
CHILDREN OF BOREDOM
Children of Boredom are three broken Identities who crawled out of their cave last summer to deliver fuzzy, catchy indierock in the veins of WEEZER and DINOSAUR JR with a punk edge. Its all about low life swag and boredom magic.
bandcamp: https://bit.ly/2YLCehR
Eingetragen von: 83concerts