Montag 03.04
18:00 - 22:00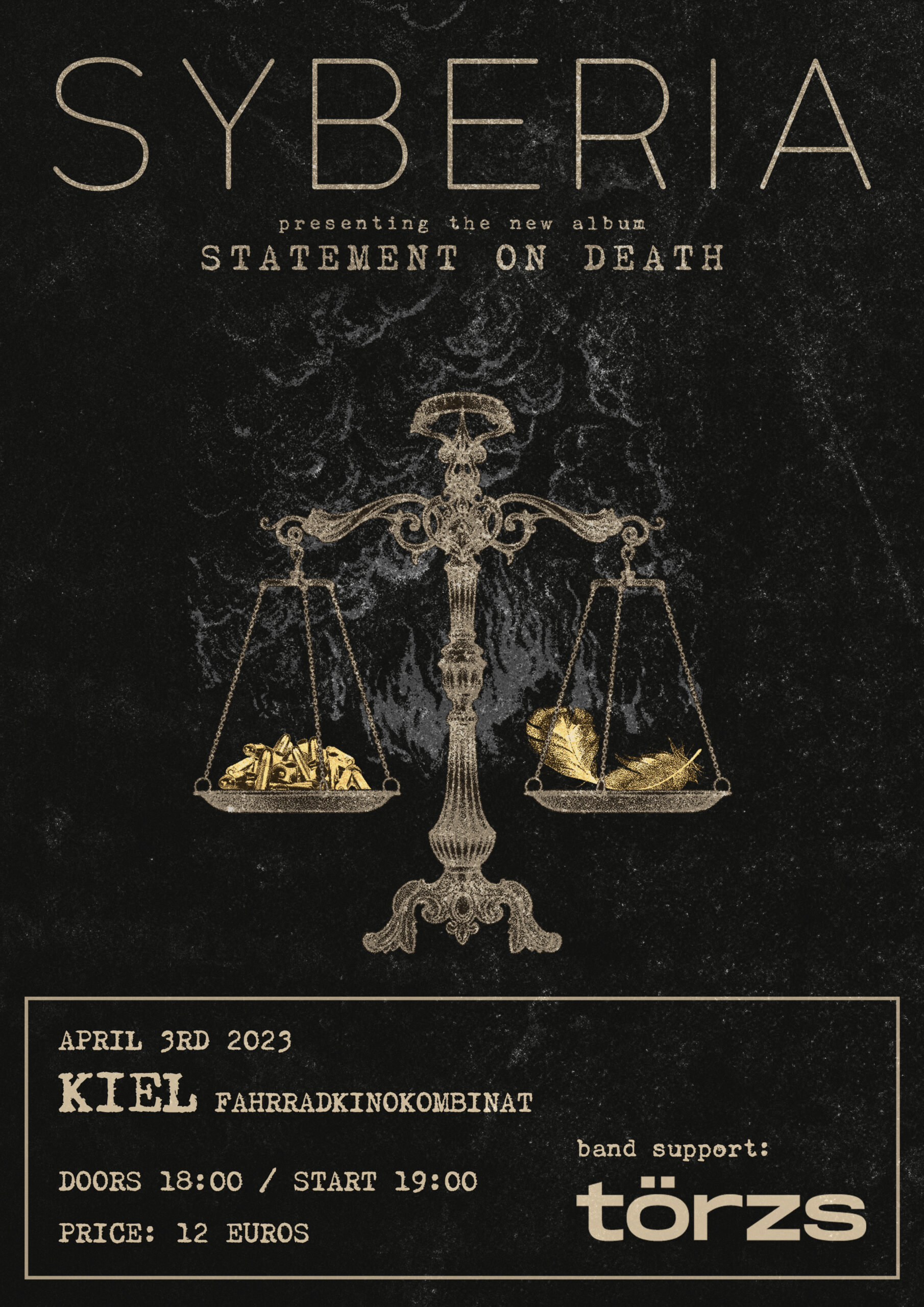 Über SYBERIA:
It is said that the name of the coldest area in Russia comes from the Turkish words for "asleep land". Anyhow, Syberia instrumental rock music gives off such a warmth and instrumental intensity that they attracted our attention from the very first minute. Dreamy passages and explosions of real magic.
(Es heißt, der Name der kältesten Region in Russland stammt von den türkischen Wörtern für "schlafendes Land" ab. Trotzdem liefern Syberia mit ihrer instrumentalen Rockmusik so viel Wärme und instrumentelle Energie ab, dass sie direkt unsere Aufmerksamkeit auf sich gezogen haben. Traumartige Passagen und Explosionen von wahrem Zauber.)
SYBERIA kommen aus Barcelona und spielen Instrumental Post Metal.
Oscar (Gitarre)
JordiOnly (Gitarre & Synths)
Quim (Bass)
Manel Woodcvtter (Drums)
Begleitet werden sie von der Budapester Instrumental Post Rock Band TÖRZS.
Eingetragen von: FKK