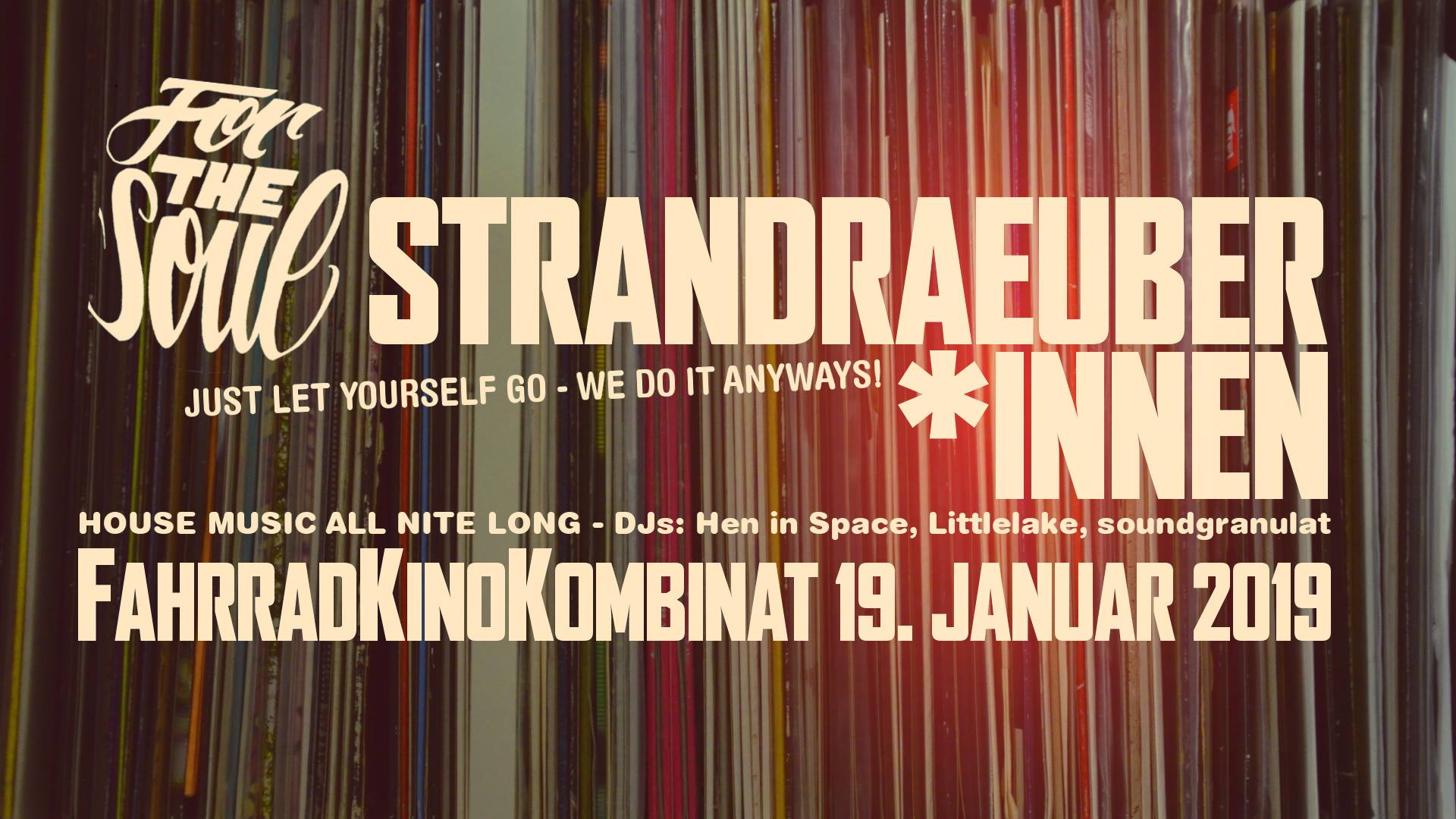 Forthesoulparty w/ Strandraeuber*innen
Dresden / Leipzig / Kiel
Samstag 19.01
22:00 - 5:00
Party
Forthesoul startet in das neue Jahr mit guten Bekannten: Strandraeuber*innen. Zwar ist die gleichnamige Partyreihe in der Schaubude mittlerweile Geschichte. Doch lebt die Idee dahinter weiter: House Music all nite long!
DJs:
Hen in Space
Littlelake
soundgranulat
Wir freuen uns auf einen schönen Abend im Dschungel des Fahrradkinokombinats mit euch, kommt vorbei und bringt eure Freund*innen mit !!!
Respect the Venue and eachother ! No tags!
No racism! No sexism! No harrasment!
Eingetragen von: FKK