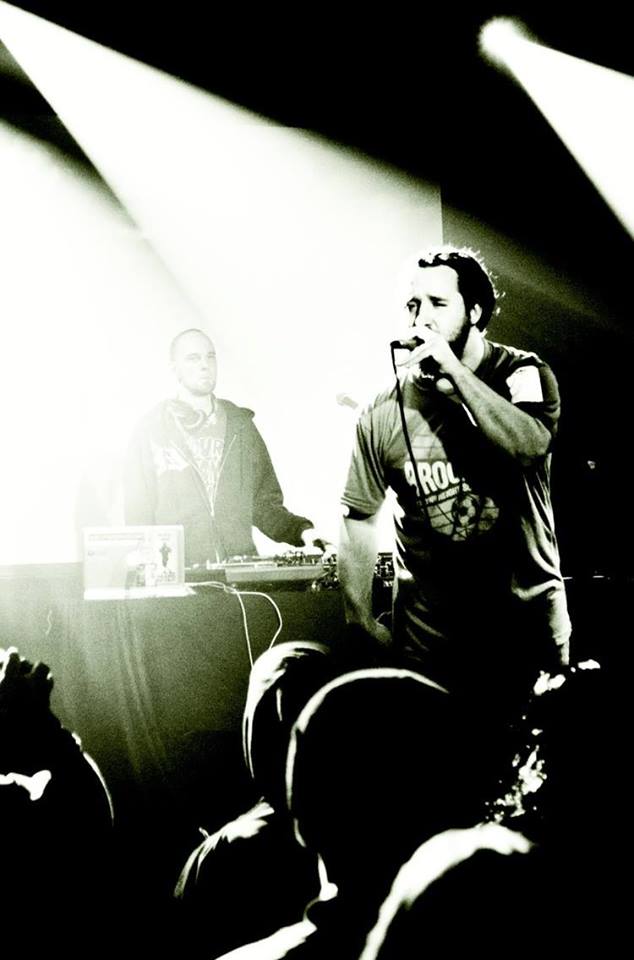 ForTheSoul w/ Pseudo Slang
Live / Rap / Chicago
Freitag 22.02
22:00 - 5:00
Clubkonzert
Im Februar haben wir Pseudo Slang aus Buffalo, New York zum Konzert ins Fahrradkino eingeladen.
Das klassische Hip Hop Duo bestehend aus Emcee Sick und seinem Dj Form ist mittlerweile in Chicago wohnhaft doch wird nicht müde seit Jahren aktiv in Amerika, Kanada und Europa zu touren.
Nachdem sie bereits 2009 ihr Debut Album "We'll Keep Looking" auf dem renommierten New Yorker Underground Hip Hip Label
Fat Beats Records veröffentlichten folgten diverse Singles und Gastbeiträge sowie die EP "Till It Ends" mit dem New Yorker Produzenten Rawhead auf Sub-Bombin Records, mit welchem sie 2015 auch ihr zweites Album "Fumble For My Pen" rausbrachten.
Im letzten Jahr haben die beiden nun ihr drittes und nach eigenen Worten bestes Album "Hardscrabble" auf ihrem eigenen Baby Steps Label veröffentlicht, welches auch bei uns rauf und runter lief.
Pseudo Slang ist ehrlicher Rap gepaart mit jazzigen Hip Hop Beats die teils auch live instrumentiert sind.
"This is what would've happened if Digable Planets formed a super group with Slum Village." – okayplayer.com
"Pseudo Slang is the thinking fan's kind of hip-hop" – Chicago Sun Times
Support Act…tba…
Im Anschluss gibt es Rap und funky Musik vom Plattenteller zum Tanzen und Pseudo Slang wird einen kleinen Merchttsich am Einlass machen.
Wir freuen uns auf einen schönen Abend im Dschungel des Fahrradkinokombinats mit euch, kommt vorbei und bringt eure Freund*innen mit !!!
Respect the Venue and eachother !!!
No tags! No racism! No sexism! No harrasment!
Eingetragen von: FKK