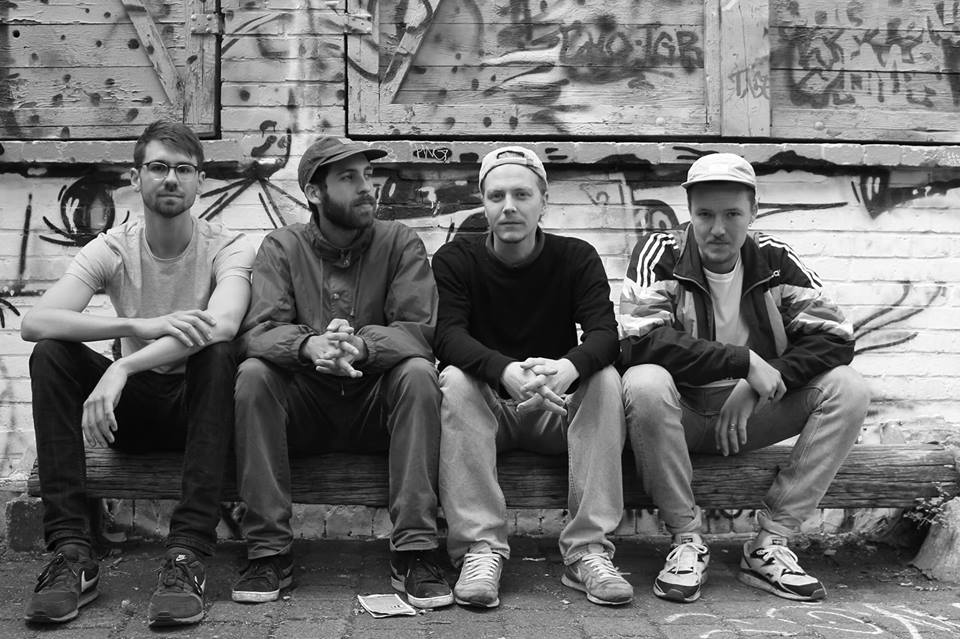 Forthesoul w/ Black Bear Basement (live)
Organischer Live Sound von Keys , Vibra- und Saxophon trifft auf gebastelte Beats vom Plattenspieler
Samstag 18.05
22:00 - 3:00
Clubkonzert
Im Mai sind Black Bear Basement zu Gast:
Organischer Live Sound von Keys , Vibra- und Saxophon trifft auf gebastelte Beats vom Plattenspieler.
Sotah legt an den Plattenspielern die hauseigenen Beats auf, über welche das Kollektiv live ihre Instrumente spielt und damit tiefführende Erzählungen ohne Worte erschafft.
So treffen Loops auf Soli, verspielte Klangflächen setzen sich auf knackige LoFi-Drums, Jazz Licks mischen sich zu den Filterfahrten des Synthesizers.
Arrangements mit ausgeprägten, freien Intros, Parts bei denen Takt und Struktur verfließen und der Track auseinander zu brechen droht, tragen dazu bei , dass konventionelle Strukturen von Hip Hop-Musik mit neuer Klangästhetik bereichert werden.
So bildet sich ein wohlig warmer und reifer Sound irgendwo zwischen Augenschließen und Kopfnicken.
War Ihre erste über Bandcamp veröffentlichte EP 2015 noch größtenteils produziert und samplebasiert, so hat sich der Fokus auf dem 2018 über das Berliner Label Dezi Belle erschienenen Album "Beyond Traits" mehr auf ihre Instrumente verlegt.
Im Sommer 2019 soll die nächste Platte erscheinen.
Seit 2015 spielt die Band aus Göttingen und Berlin auf diversen Hip Hop und Jazz Veranstaltungen und Festivals in Deutschland , der Schweiz und Polen. Wer die Jungs schon mal live erlebt hat weiss um die Magie ihres Sounds.
Grund genug also die Vier zum Konzert im Dschungel des Fahrradkinokombinats einzuladen. ?
Einlass ist ab 22 Uhr und das Konzert wird circa um 24 Uhr stattfinden.
Zum Aufwärmen spielt Esther einen Haufen Indigo Jazz ♥
Und im Anschluss: Sotah (Black Bear Basement)
B2B Jona Gold (For The Soul),also vergesst die Tanzschuhe nicht!
Wir freuen uns auf einen schönen Abend im Dschungel des Fahrradkinokombinats mit euch, kommt vorbei und bringt eure Freund*innen mit !
Respect the venue and eachother!
No racism! No sexism! No harassment!
Please talk to the personal behind the bar if you noticed something!
Eingetragen von: FKK