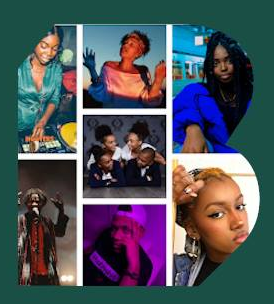 Aftershow: Black History Month
Das Kollektive Afrodeutscher Frauen präsentiert großartige Schwarze Künstler*innen und DJ*anes
Freitag 28.02
20:30 - 3:00
Clubkonzert, Konzert
Mit großartigen Schwarzen Künstler*innen feiern wir im FahrradKinoKombinat den Abschluss des ersten Black History Months in Kiel!
Mit dabei sind The Zavazavas, eine Kieler Band bestehend aus vier Geschwistern, die seit klein auf gemeinsam Musik machen! Seit drei Jahren spielen sie als Band Gospel, R&B und Soul Musik.
Wir freuen uns auf Villy, nigerianischer Aktivist, Filmemacher und Künstler! Aus Lagos angereist beehrt er uns mit Afrofusion-Musik, gemeinsam mit der Live-Band the Xtreme Volumes!
Die Sängerin Yulice startet seit einem Jahr mit ihrem Soloprojekt durch! Hip-Hop, Soul und Reggea, auf ein Genre kann man die Künstlerin nicht festlegen.
Rapperin Queenwho behandelt in ihrer Musik auf Englisch, Spanisch und Deutsch, Themen wie Black Empowerment und Feminismus!
Seid gespannt auf sozialkritischen Poetry Slam von Eugenié!
Im Anschluss der Konzerte feiern und tanzen wir zu Afrobeats mit der New Comerin im DJ*ane-Business Djane Amei und DJ Allkimista!
*Der Eintritt zur Veranstaltung ist kostenlos!
Ort: FahrradKinoKombinat, Lorentzendamm 8, Kiel
#blackhistorymonth #blackhistorymonthkiel #koa #zbbs #kielpostkolonial #kinoinderpumpe #afrodeutsch #afro #afrodiaspora #aftershow #kiel
Eingetragen von: FKK